Island ecosystems, including the Hawaiian Islands, have some of the highest bird extinction rates in the world. Before the arrival of humans, the Hawaiian Islands supported at least 113 unique bird species, including flightless geese, ibis, rails and 59 species of honeycreepers. Already, 70 of those species have become extinct and at least 30 more are headed in that direction.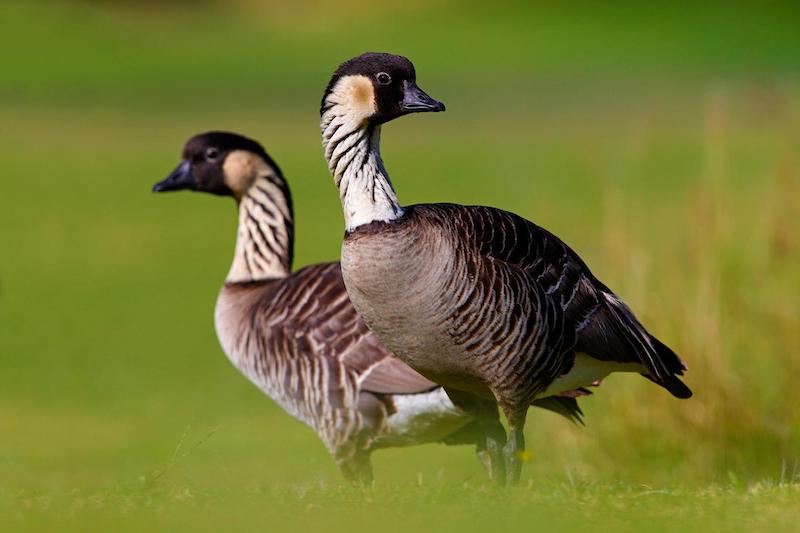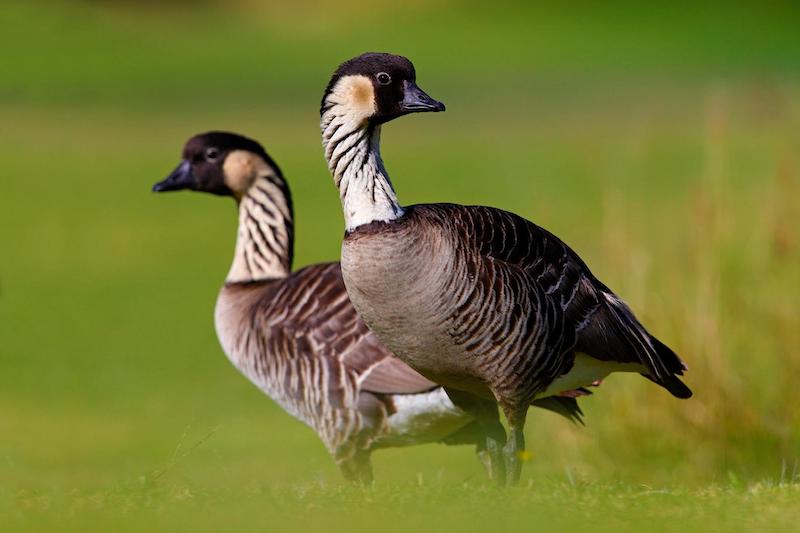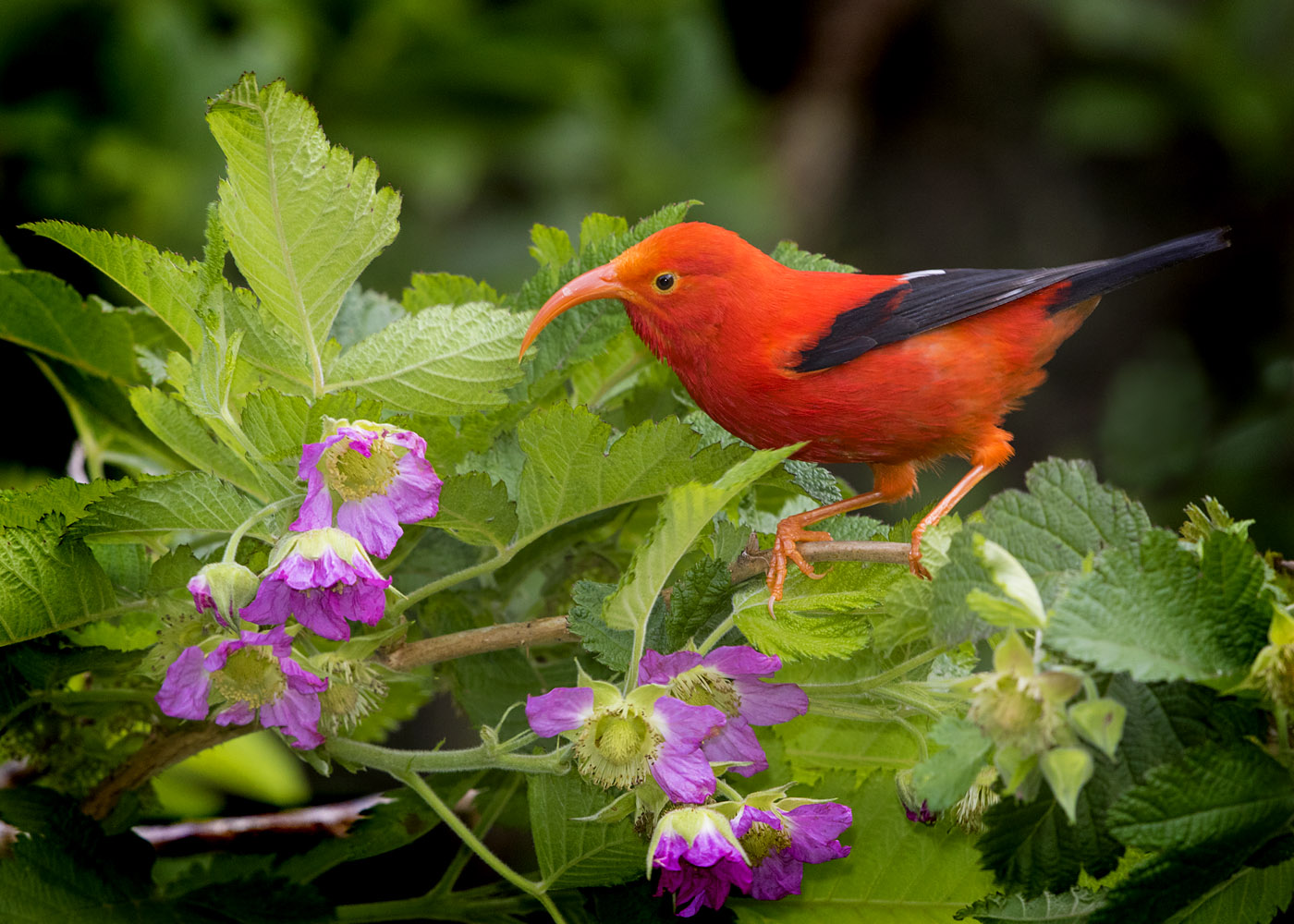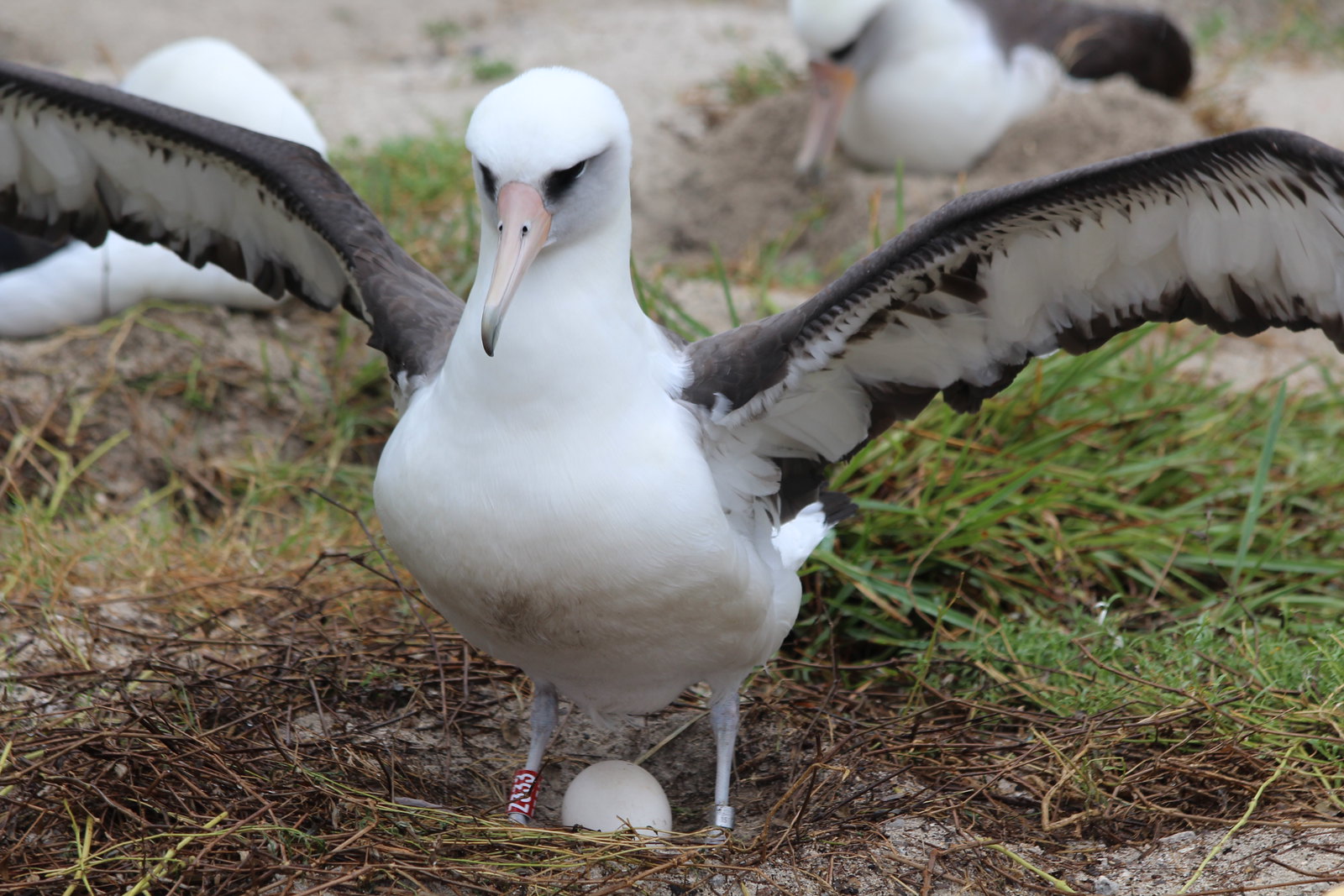 Habitat loss and degradation, avian disease, invasive plants and non-native predators have taken a toll on many endemic Hawaiʻi birds. Climate change is magnifying some of these issues, and creating others.
Nēnē, Gary Kramer © Creative Commons; ʻIʻiwi © Jack Jeffrey; Mōlī or Laysan Albatross, Madalyn Riley © Creative Commons; ʻUaʻ kani or Wedge-tailed Shearwater, Tony Morris © Creative Commons
Due to the multiple, increasingly urgent conservation threats across the Hawaiian Islands, Pacific Birds is currently evaluating our conservation emphasis in Hawaiʻi. For more than a decade, our efforts have targeted wetlands habitats and endemic, endangered waterbirds.
We are now reaching out to get expert input about the most threatened bird species and habitats. We also want to know which strategies will be the most effective in curtailing the declines or losses of Hawaiian species. Our goal is to lend a hand in supporting partnerships for conservation, whether related to waterbirds, seabirds or forest birds.
We welcome your input about how the Joint Venture can help birds and how we could work with your organization.
"To many, the Hawaiian Islands are paradise. Unfortunately, they are also the bird extinction capital of the world. The islands are home to more bird species under threat of extinction than any other place on Earth. But with concerted efforts and working together we can make a difference and enable these bird species to thrive."
– Brad Keitt, American Bird Conservancy
Pacific Birds is working with partners to:
input from the experts in the field about pressing bird conservation issues on the islands.
our network to include researchers, practitioners and educators across the spectrum of habitats and species.
support for a thriving Joint Venture partnership on the islands and connect it with work across the flyways.
To learn more, contact Helen Raine, our Conservation Specialist in Hawaii.
World Wetlands Day celebrates the adoption of the Ramsar Convention, an international agreement dedicated to wetlands biodiversity and conservation. There are celebrations on or near February 2nd across the globe, including on Oʻahu and Kauaʻi in Hawaiʻi.