Streaked Horned Lark conservation efforts will get a boost in 2017 through a new cooperatively funded conservation position dedicated to working with private landowners in the Willamette Valley.
The Streaked Horned Lark is designated as threatened under the federal Endangered Species Act. The subspecies has declined substantially in numbers and distribution in the last several decades and its range-wide population is currently less than 2,000 individuals. About 80% of the current population is found in the Willamette Valley on private agricultural lands, airports, and National Wildlife Refuges.
Niles Brinton was recently selected for the new Conservation Specialist position. While he is a Pacific Birds staff member, this position is jointly funded by the American Bird Conservancy, U.S. Fish and Wildlife Service, Natural Resources Conservation Service, and the Department of Defense Joint Base Lewis-McChord. Niles will work under the auspices of a lark partnership, comprised of Pacific Birds, the funding organizations, Oregon Farm Bureau and the Oregon Department of Fish and Wildlife. Administrative support will be provided by the Oregon Wildlife Foundation.
"The success of this position will be essential to recovery of the lark" said Bob Altman, Pacific Northwest Conservation Officer for the American Bird Conservancy, "we are very excited about the commitment and the support of the partnership to make it happen, and the opportunity to have an individual working full-time on lark recovery in the Willamette Valley."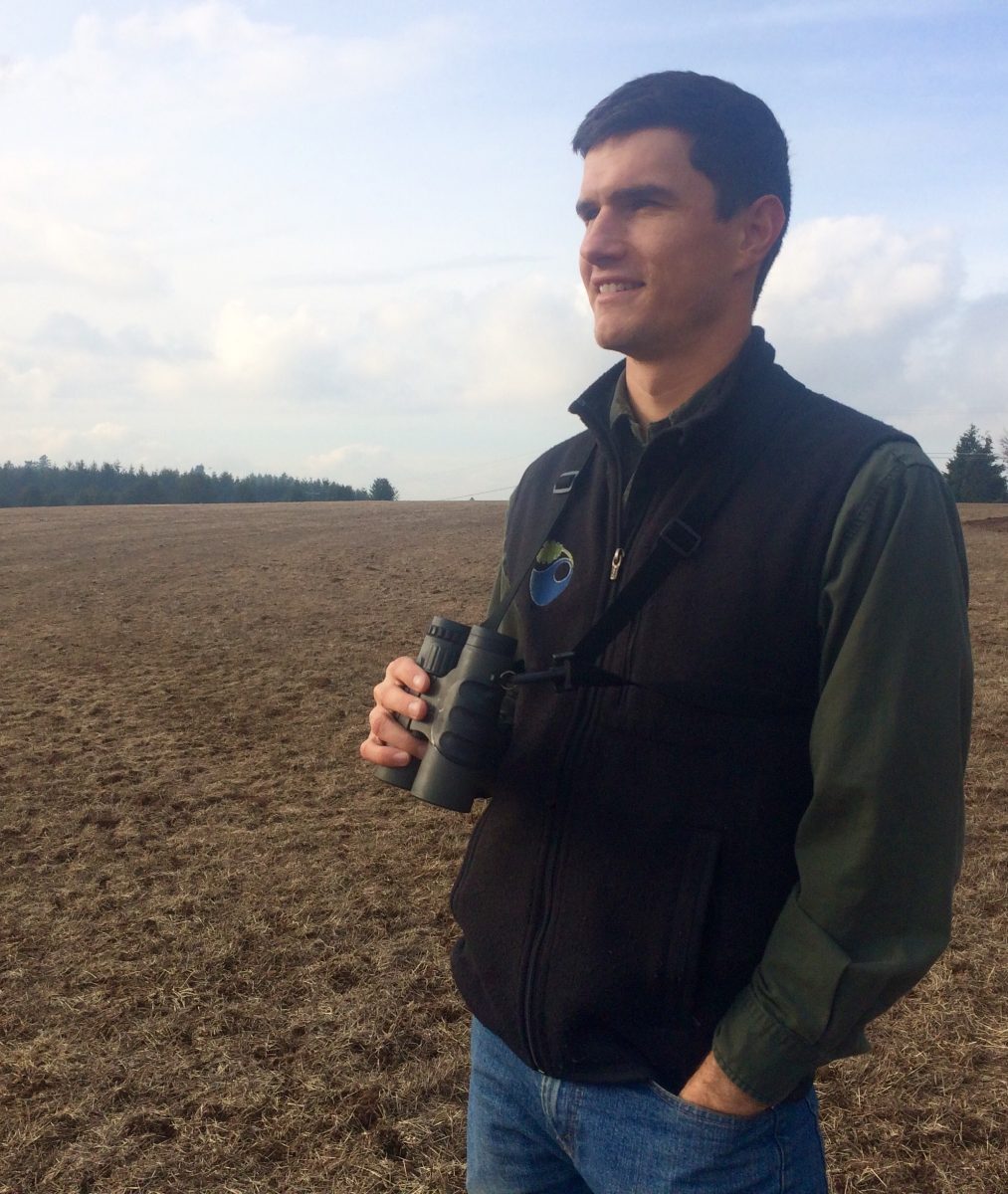 Niles received his undergraduate degree from Clemson University and MS from UC Santa Barbara's Bren School of Environmental Science and Management. There, he specialized in eco-entrepreneurship and water resource management, while teaching at the university's Technology Management Program. He has directed his career squarely at the intersection of agriculture and the environment, creating and pursuing incentives for land management oriented around the concept of multiple benefits. Niles has also participated in two avian research projects; one in Costa Rica, and another in New Mexico dealing with the Gray Vireo, a New Mexico state-listed species.
Niles is looking forward to assisting landowners and farm operators to implement conservation measures for the Streaked Horned Lark. Simple conservation practices coupled with project funding will allow farms and land stewards to maintain farm operations while providing crucial habitat needed to help the Lark recover.
Niles is based in Salem, Oregon. You can reach him at:
niles_brinton@pacificbirds.org      971-273-4813
---