A few conservation projects within British Columbia's coastal rainforest­­ will help ensure the region's biodiversity for the long-term and protect important habitat for Pacific Flyway resident and migratory species.
The Nature Trust of British Columbia and partner Galiano Conservancy Association recently completed a 65-acre acquisition at Cable Bay on Galiano Island. This property along the Strait of Georgia had been slated for development and includes coastal rainforest, springs, creeks and shoreline habitats.
This land and the marine waters along the Georgia Strait are home to several Red and Blue-listed species at the provincial level, among them the Horned Grebe, Marbled Murrelet and Olive-sided Flycatcher. But the value of the Cable Bay property is about more than a few species. The marine, nearshore and tidal habitats of British Columbia are especially important to wintering or migrating waterfowl, seabirds and shorebirds while the terrestrial habitats host at least a diversity of landbirds.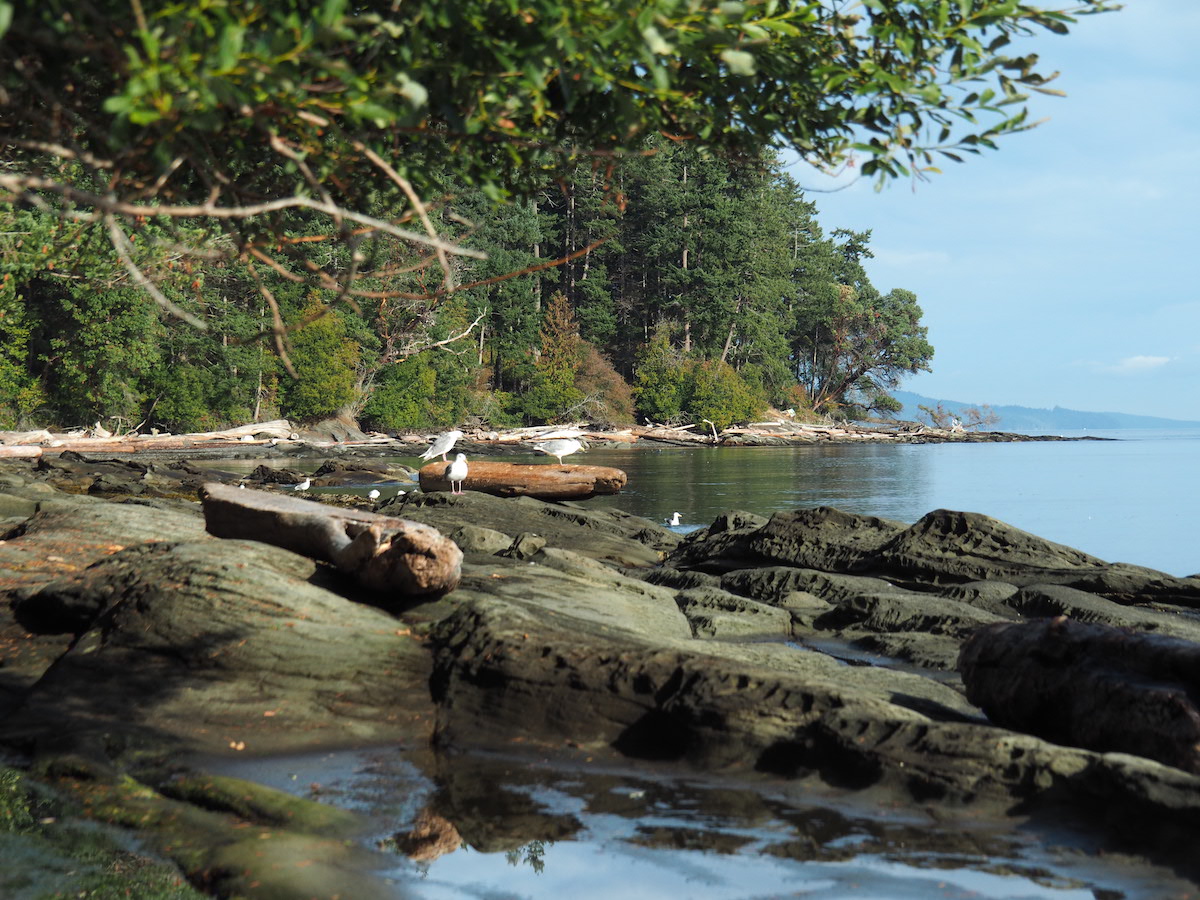 Further north near Port Neville, a conservation project is underway at The Nature Trust of BC to conserve 320 acres along the Shoal Creek Estuary. The planned two-parcel acquisition is within the Fulmore/Shoal Creek Estuary Complex, ranked as an Importance Class 2 Estuary in the Pacific Estuary Conservation Program (PCEP) ranking system. This Pacific Birds partner program has ranked British Columbia's 436 estuaries and coordinates efforts to protect and enhance high-value coastal waterbird habitats.
In addition to hundreds of avian species that are more common or not threatened, the estuary is home to several species listed provincially or under the federal Species at Risk Act (SARA), including the Western Grebe and Brandt's Cormorant. This part of the coast is also a summer home to Barn Swallows, a priority species in the Pacific Birds BC Implementation Plan and called out in the 3 Billion Birds lost report as having lost 40% of their North American breeding population since 1970.
The rich plant communities and fish and wildlife populations found in the Shoal Creek Estuary make this project-in-progress a high priority for The Nature Trust and hence for Pacific Birds. As Jasper Lament, The Nature Trust's CEO put it, "It's a great place to be a bird, a salmon or a grizzly bear!" And of course underpinning the success of those species are healthy habitats and ecosystems–the same things that ultimately support human communities.