The Pacific Birds region encompasses a tremendous array of habitats and multiple migratory flyways. The bird life is equally rich and diverse. Within Pacific Birds there are multiple endangered species in Hawaii, a rapidly warming Arctic, a drying Boreal Forest, and thousands of miles of coastal habitats facing sea level rise. Our partnership works on all fronts – whether it is keeping common species common or taking strategic action for an endangered or threatened species.
The North American Bird Conservation Initiative's State of the Birds reports provide an overview of how North America's birds are doing. Each of the reports has a special focus.
To learn more about regional population trends, and the conservation status of bird groups or species, visit our Resources page.
Pacific Birds, as well as our partner organizations, works hard to help birds. Collectively we are learning about migrations, population dynamics, and the habitats birds need. We then follow up by helping partners conserve those habitats.
The pace of bird declines over the past 50 years, however, means that it will take a concerted effort by a lot of people to make a difference.
You can make a difference from home by taking the simple actions below. Click on the image to learn more.
Meet Some Of The Birds We Are Safeguarding
Photographer Fredrik Norrsell set up a nest box for Northern Saw-whet Owls in the winter of 2016. Three years later it was occupied and he was putting in long hours photographing them.
See the habitats our birds need to thrive.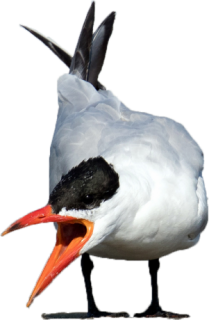 Caspian Tern
Mick Thompson © Creative Commons