Pacific Birds encompasses a tremendous diversity of habitats and multiple flyways. The bird life is equally rich and diverse. Within Pacific Birds there are multiple endangered species in Hawaii, a rapidly warming Arctic, a drying Boreal Forest, and thousands of miles of coastal habitats facing sea level rise. Our partnership works on all fronts – whether it is keeping common species common or taking strategic action for an endangered or threatened species.
The North American Bird Conservation Initiative's State of the Birds reports provide an overview of how North America's birds are doing. Each of the reports has a special focus. To learn more about regional trends and the status of numerous species, visit our Resources page.
Meet Some Of The Birds We Are Safeguarding
We often hear about birds with marathon migrations. Our new featured bird is the Western Bluebird, which doesn't hold a candle to migrants traveling the world. But it is a colorful burst on landscapes across the west.
See the habitats our birds need to thrive.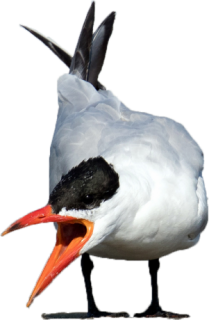 Caspian Tern
Mick Thompson © Creative Commons