The Pacific Birds region encompasses a tremendous array of habitats and multiple migratory flyways. The bird life is equally rich and diverse. Within Pacific Birds there are multiple endangered species in Hawaii, a rapidly warming Arctic, a drying Boreal Forest, and thousands of miles of coastal habitats facing sea level rise. Our partnership works on all fronts – whether it is keeping common species common or taking strategic action for an endangered or threatened species.
The North American Bird Conservation Initiative's State of the Birds reports provide an overview of how North America's birds are doing. Each of the reports has a special focus.
To learn more about regional population trends, and the conservation status of bird groups or species, visit our Resources page.
The Pacific Birds partnership works hard to help birds. Collectively our partners are learning about migrations, population dynamics, and the habitats birds need. We follow up by helping partners conserve those habitats.
But anyone can make a difference for birds by following some bird-friendly guidelines and taking some simple actions from home.
Click on the image to learn more.
Meet Some Of The Birds We Are Safeguarding
Millions of American Wigeon are on the move to their breeding habitats in Alaska and Canada. Learn more about these relatively secretive dabbling ducks.
See the habitats our birds need to thrive.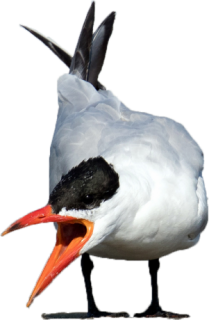 Caspian Tern
Mick Thompson © Creative Commons