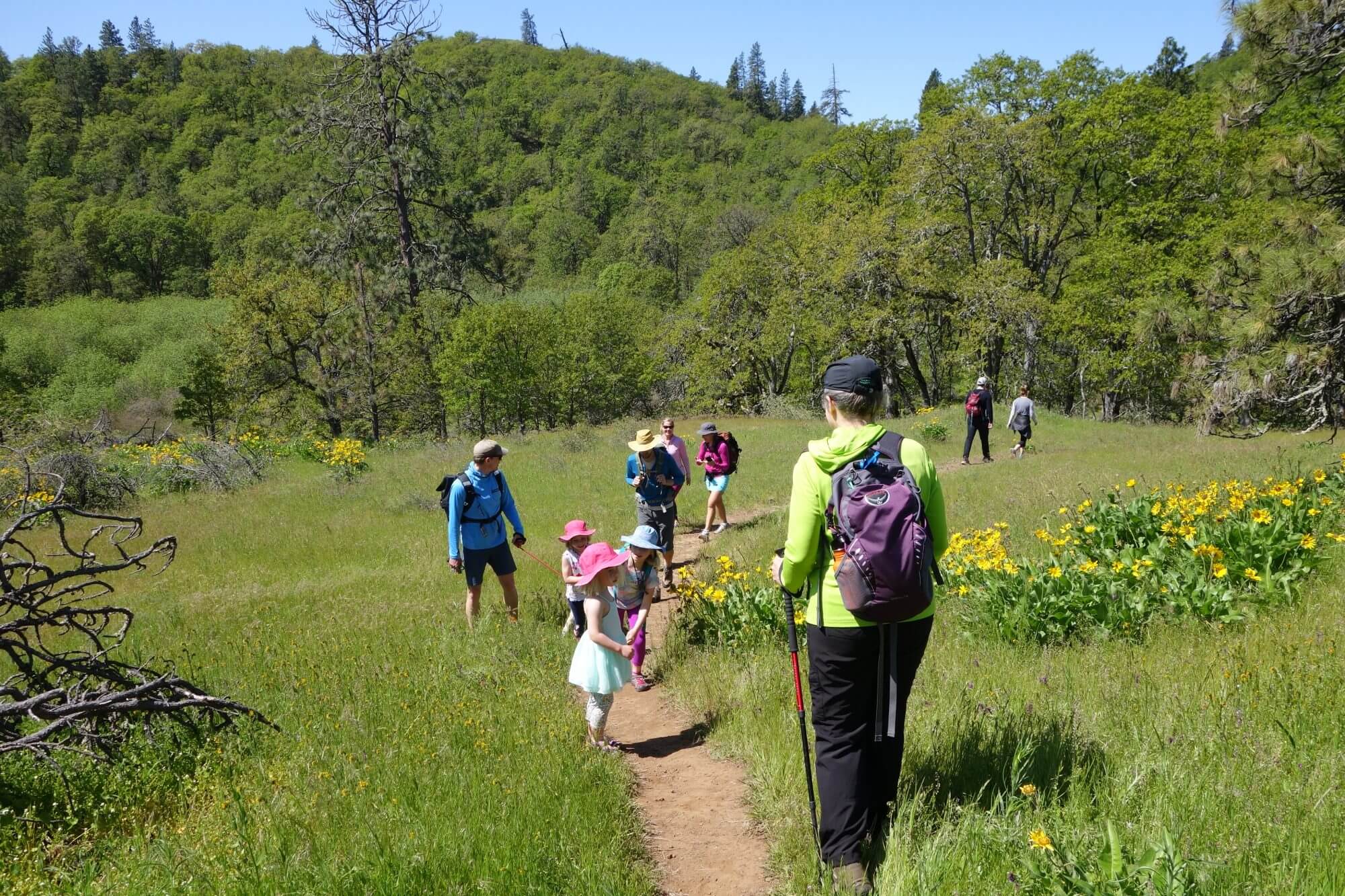 Oak and prairie habitats are among the Pacific Northwest's most threatened habitats. We're working to change that. Oak woodlands and prairies used to be a prominent feature of the landscape from British Columbia to northern California. Today, only pockets of these habitats remain and some of the birds that depend on them are declining, some precipitously.
Oak and prairie habitats are also where a growing number of people want to live and farm, bringing fire suppression, invasive species, agriculture, and other changes along with them. Our goal is to foster conservation and management of oak and prairie habitats in ways that work for both wildlife and people.
We have made significant progress on two fronts: planning with partners at the regional level, and promoting and supporting local oak partnerships that can engage their communities to take conservation actions.
The Prairie, Oaks and People regional plan outlines conservation objectives, offers potential strategies to achieve them, and serves as a regional roadmap for partners.
Local partnerships are critical to sustaining oak and prairie habitats and we are committed to their success. Pacific Birds has provided staff expertise or funding resources to all of the existing or nascent partnerships below.
Learn more about what these partnerships are doing:
Even with local groups in place, there is still more to do. We will continue to support regional communications and policy initiatives, and help implement the most pressing conservation actions for birds.
We are working with our partners to:
the conservation goals of Prairie, Oaks and People.
our partners' capacity to protect and restore oak and prairie habitats in the most important places for birds.
public support for long-term conservation investments that will sustain oak and prairie birds and their habitats in the decades ahead.
BY THE NUMBERS:
Prairie-Oak Species
Native prairie-oak species are at a crossroads. Populations are declining, ranges are contracting, and many species are gone from parts of their historic range. Some have received official status as threatened or endangered; many others have not. Our goal is to save the most imperiled species and stop further declines.
The Latest Oak & Prairie News
Our friends at Tualatin Soil and Water Conservation District share how grazing cattle show potential as a tool to restore native prairies–but there is still more to learn.