Oak and prairie habitats are among the Pacific Northwest's most threatened habitats. We're working to change that. Historically, oak woodlands and prairies were a signature feature of the landscape from British Columbia to northern California. Today, only pockets of these habitats remain and many of the wildlife species that depend on them are declining, some precipitously.
Oak and prairie habitats are also where a growing number of people want to live and farm. Fire suppression, invasive species, and urban and agricultural development have all taken their toll on the quality and quantity of these ecosystems. In the next decade, we have an opportunity to conserve oak and prairie habitats in ways that work for wildlife and for people.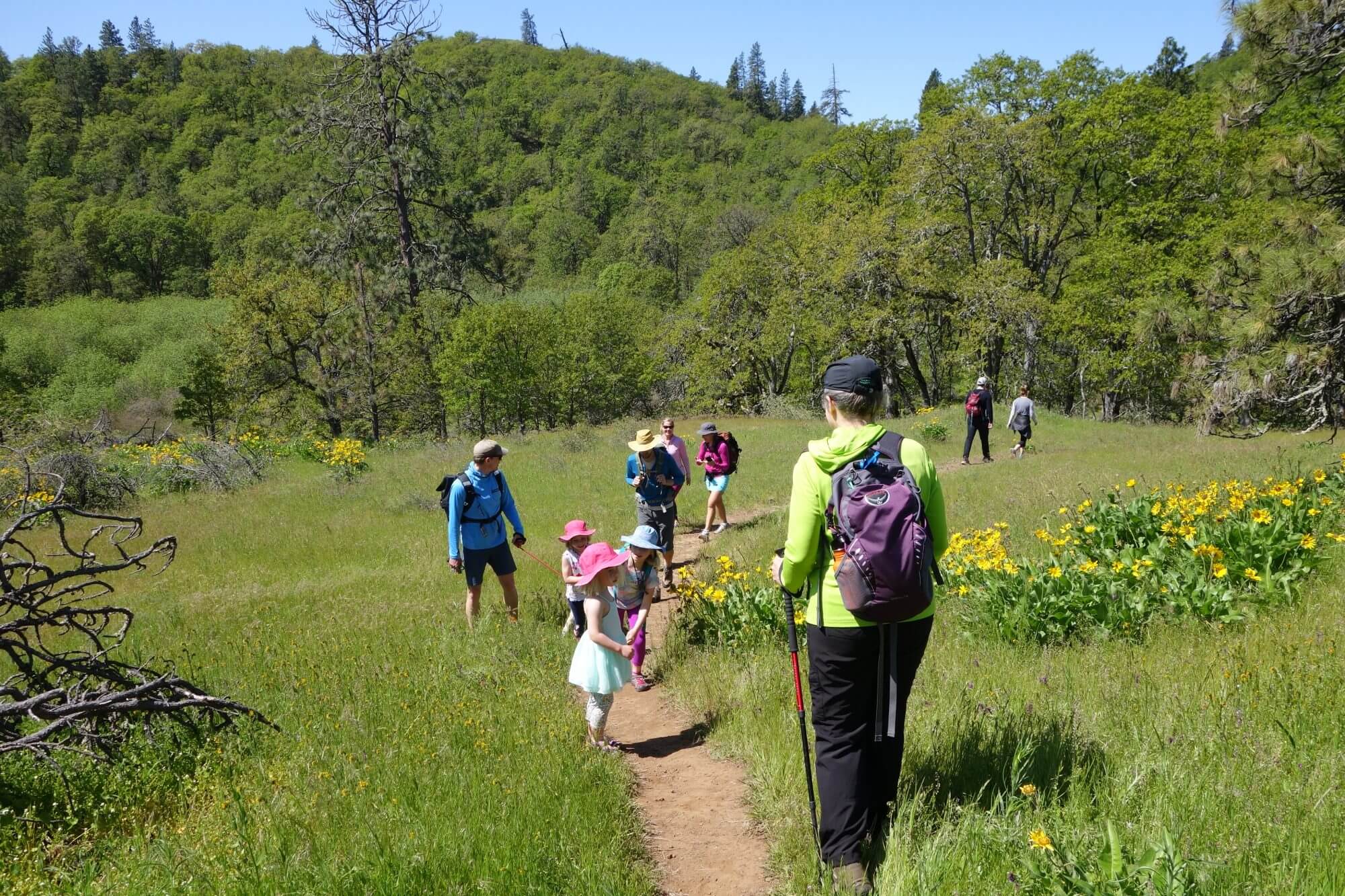 Progress has already been made. Pacific Birds worked with the American Bird Conservancy, Center for Natural Lands Management, Klamath Bird Observatory, and the Willamette Partnership to develop a conservation business plan that addresses the ecological, cultural and economic issues at play in oak and prairie landscapes across the Pacific Northwest. Prairie, Oaks and People outlines conservation objectives, offers potential strategies to achieve them, and serves as a unifying regional plan for local partners.
Partnerships are critical to the sucess of our initiative. Six local partnerships have coalesced in Washington and Oregon and four of them have received funding from the Oregon Watershed Enhancement Board to develop strategic action plans. At the regional level, the Cascadia Prairie Oak Partnership is expanding its geographic focus–currently the Puget Trough and Willamette Valley–to include oak and prairie strongholds in southern Oregon and northwest California. Pacific Birds has committed staff time, funding, or both to all of these efforts.
Pacific Birds will continue to promote local partnerships in the future. We will also enhance regional communications, support effective oak and prairie policy initiatives, and help implement the most pressing conservation actions for birds.
We are now working with our partners to:
the conservation goals of Prairie, Oaks and People.
our partners' collective capacity to protect and restore oak and prairie habitats in the most important places for birds.
public support for long-term conservation investments that will sustain oak and prairie birds and their habitats in the decades ahead.
BY THE NUMBERS:
Prairie-Oak Species
Native prairie-oak species are at a crossroads. Populations are declining, ranges are contracting, and many species are gone from parts of their historic range. Some have received official status as threatened or endangered; many others have not. Our goal is to save the most imperiled, and keep the rest from becoming imperiled.
Oak and Prairie–News, Stories and Successes
Congratulations to the Pacific Birds partners who were awarded 2020...
The Latest Oak & Prairie News
Congratulations to the recipients of our 2020 Partnership Awards! Thirteen partner projects were selected for funding and we will be highlighting them over the next year.