Waterfowl Section Manager
Washington Department of Fish and Wildlife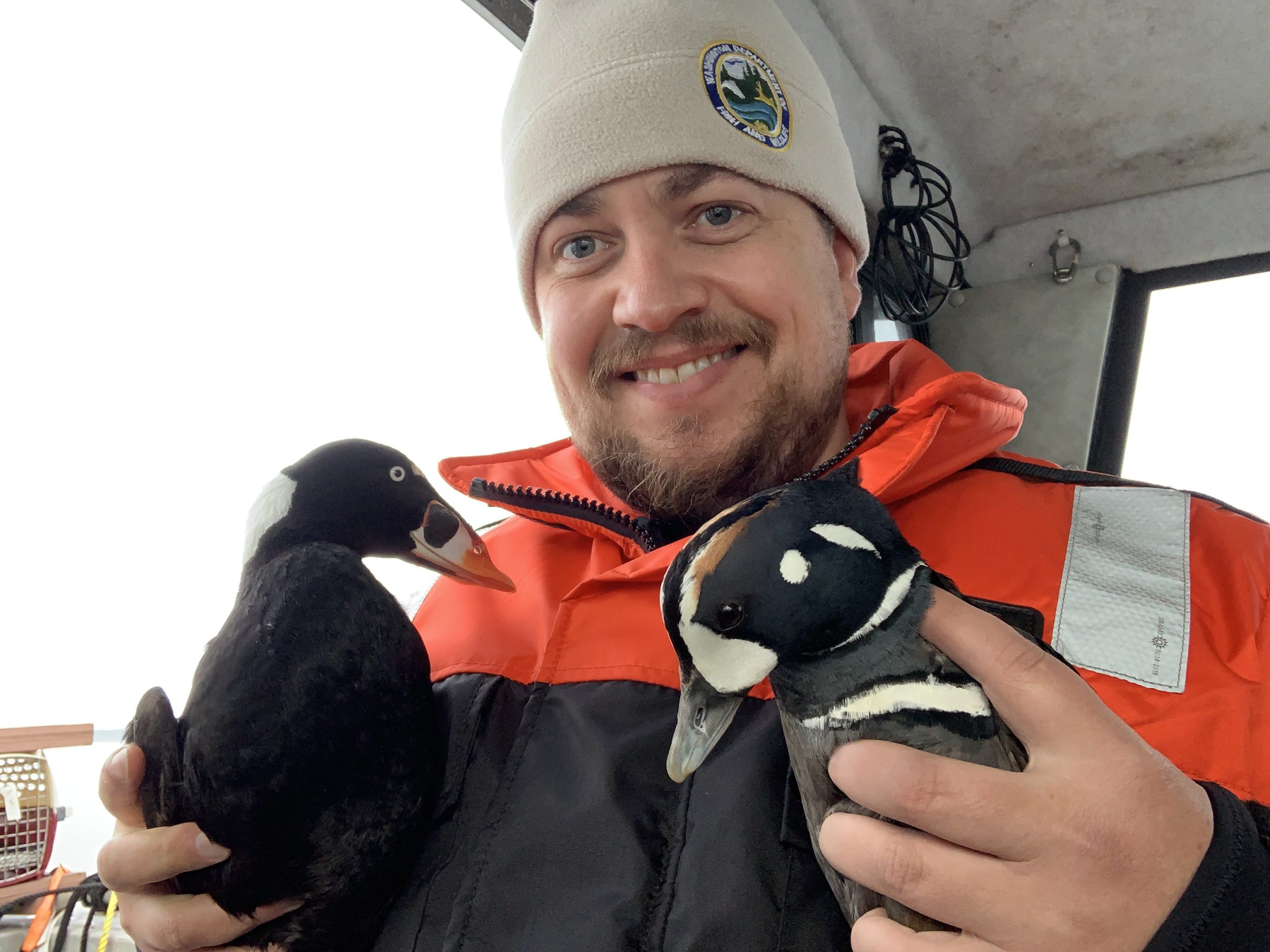 Kyle serves as the Waterfowl Section Manager for the Washington Department of Fish and Wildlife, based in Olympia, and serves as a technical liaison to the Pacific Flyway Council. Originally from the San Francisco Bay Area, he graduated from Humboldt State University (BSc & MSc) with an emphasis in wildlife management. Migratory birds of the Pacific Flyway have been fundamental to fostering his passion for waterfowl ecology, conservation, and management.
Kyle's previous waterfowl adventures have spanned from the Canadian Arctic tundra to fishponds in Hong Kong's Pearl River Delta, including six years as a Wildlife Biologist for the USGS-San Francisco Bay Estuary Field Station and three years as Senior Waterfowl Biologist for the USFWS-Yukon Delta National Wildlife Refuge in Bethel, Alaska.
Kyle has emphasized the importance of building synergies through cooperative projects and partnerships across the Pacific and East Asian-Australasian Flyways. He has conducted monitoring and research projects related to nesting waterfowl, migration chronology, sea-level rise impacts to migratory bird habitats, and spatio-temporal dynamics of habitat use.