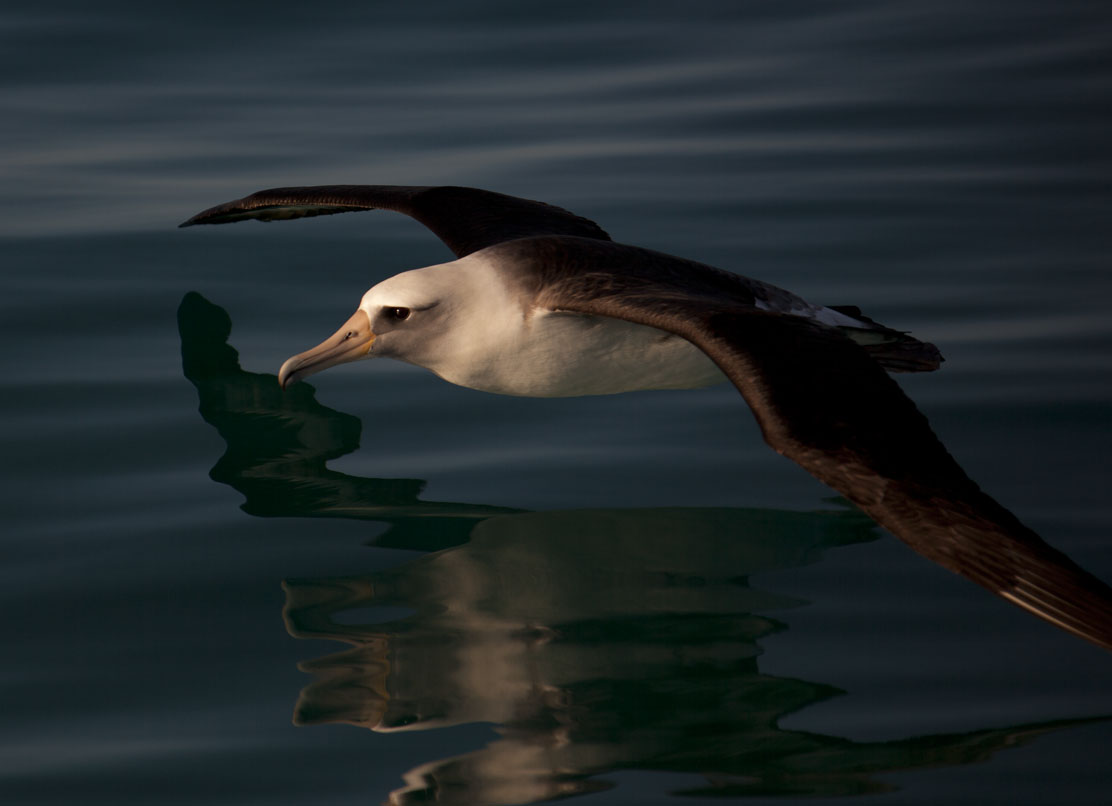 Pelagic habitats include the open ocean. Birds that spend time in the pelagic zone must be able to withstand the salt water, wind and waves–and some do for years at a time. True pelagic species are really birds of the sea that only return to land to breed and raise young.
One of the better known pelagic birds is the Laysan Albatross, which breeds almost exclusively on the Hawaiian islands but roams the nutrient rich waters of the Pacific to feed. Pelagic birds also include shearwaters, petrels, boobies, tropicbirds and other oceanic wanderers.
Human activities pose threats to birds even in the remote open ocean. Seabirds are among the most threatened group of birds globally. While some of the causative factors are found on the birds' terrestrial nesting grounds, other problems come from oil spills, climate change driven changes to prey availability, fishing nets and an overabundance of plastic pollution. Plastic pollution is an increasingly critical, global issue for pelagic birds. Plastics remain in the ocean waters for years, breaking into small pieces, and are ingested by birds who perceive plastic as prey.
Other Habitats Our Birds Need